Hi-bond Bearings Pvt. Ltd will continue to innovate and push the boundaries of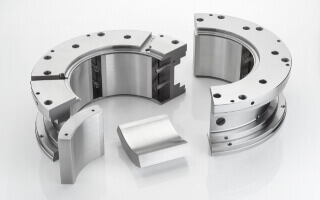 Journal bearing rotate freely and support the metal sleeve or shell; its design and construction are simple. Oil and grease lubrication full fluid film journal, the pins and bushings, dry or semi-lubricated journal bearings, and tilting-pad bearings.
The partial rotation at low speed, reverse direction does not allow the formation of an entire fluid film. These types of bearings are lubricated with excessive pressure grease to aid in support the load.